For me Mother's Day was pretty retrospective. I thought about the last four years that I have been a mother and how much joy it has brought to me. I thought about how much I have learned along the way, about being a mom, and about autism. Somewhere in a dark quadrant of mind I also began to think about what I would do differently if I could do it all again. I was thinking that just maybe, if the me now could go back in time, maybe I could save my son from classical autism.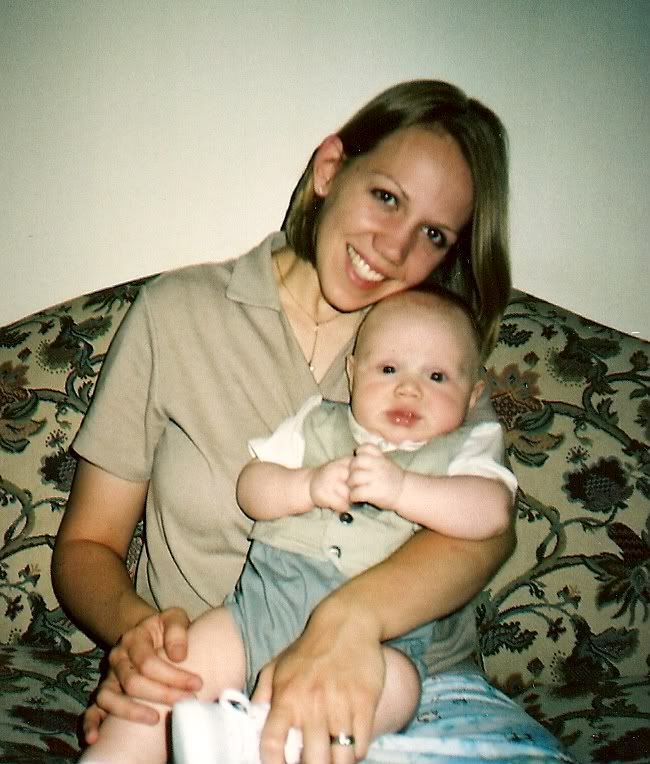 2005
Of course that was the point where I had to tell myself to just snap out of it. Guilt is just something us moms do to ourselves, but why? I have no way of knowing if doing anything differently would have made a difference. I don't know what it was that tipped him into autism. It was likely lots of things. Except for the protection of possible future siblings of his, I need to learn to not think about what I would have done differently.
2005
What does matter: That I do what I can to help my son now.
I will remind myself of that when I groan to myself over supplement time, or when I am running across town to the natural foods store to get the gluten free pasta mix to make the dish that he loves. Or perhaps when he comes to me at the end of a frustrating day with his blanket in tow saying "mom, mom, mom" and curls up in my lap.
My son is so sweet and I love him and all the happiness he brings to his dad and I. Every progress he makes is monumental to us, and progress keeps coming and coming!
We will do everything we can for you son, and we are excited to grow with you and someday see the man that you grow up to be!
Happy belated Mother's Day to all you moms out there.