The other day I had a need to develop a recipe for a "summer salad" to share at a potluck. This was the result. I was very happy with it. What a great allergen-free treat that is nice and cool-- great to have on hand in hot weather when you're craving ice cream, popsicles, and jello!
Healthful Pineapple-Orange Gelatin Salad
1 box Knox unflavored gelatin (1 oz, 4 envelopes)
1 can frozen Dole juice concentrate, Pineapple Orange Banana flavor
2 tablespoons sugar or honey
3 cans mandarin oranges in mandarin orange juice, (not corn syrup,) 10.5 oz each
1 can pineapple tidbits in pineapple juice, (not corn syrup,) 20 oz each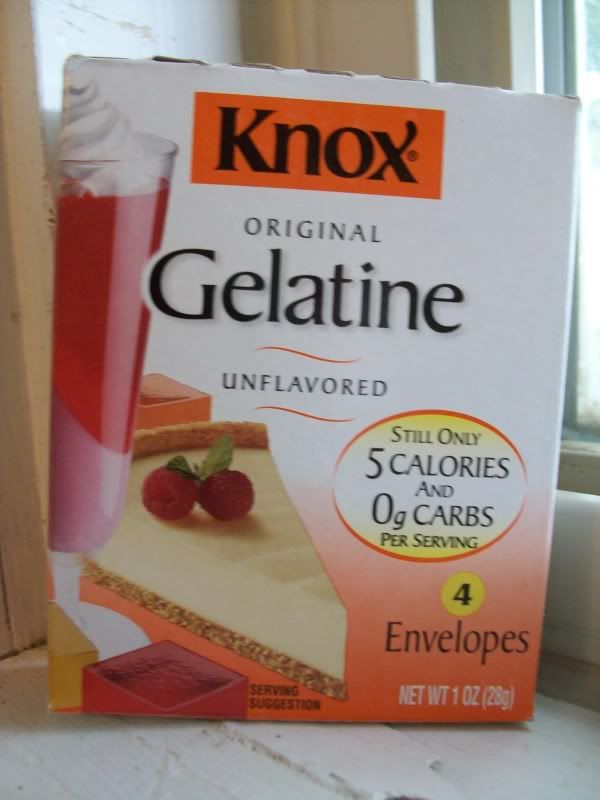 Prepare juice as directed on frozen juice can package. Open cans of fruit and drain juice into prepared juice, (optional.) Use prepared juice to prepare 1 recipe "Fruit Juice Knox Blox" on the back of the package of Knox gelatin, cutting knox blox to 1/4 inch to 1/2 inch squares instead of 1 inch as package directs. (Gelatin will take 3 hours to set in the refrigerator before it is ready to cut.) Scoop little blox into bowl and stir in drained canned fruit. This recipe is way versatile. Experiment with your own juice and fruit combinations, or try embedding fruit in the gelatin. Your family won't even know it is good for them!